Walter Kerr Theatre Seating Chart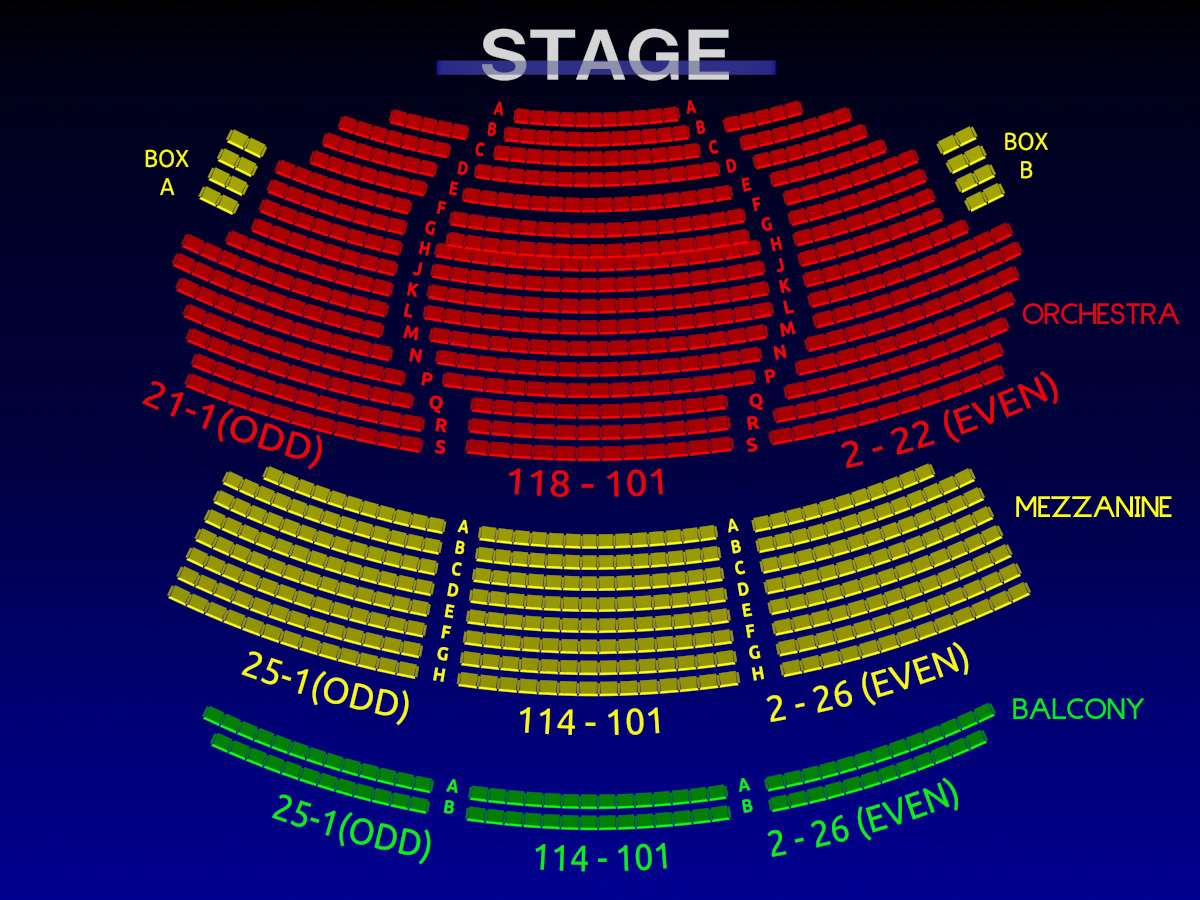 Walter Kerr Theatre has 975 seats available at every show. These seats are divided between the orchestra, mezzanine, two box seating sections, and balcony levels. Most of these seats are on the orchestra level, which is also the only location for wheelchair accessible seating. Walter Kerr designed the seating for optimal acoustics and view of the stage.
Accessibility by Seating Section
Please note: There are approximately 2 steps up and down per row on the
Mezzanine and Balcony levels.
Orchestra Location:
Orchestra seating is accessible without steps for all rows except for rows R and S, which are up 2 steps. Wheelchair seating is only available in the orchestra section.
Mezzanine Location:
Located on the 2nd Level: up 37 steps from the Orchestra. Entrance to Mezzanine is behind row H. There are handrails along both sides of every aisle in the mezzanine.
Balcony Location:
Located on the 3rd Level: up 52 steps from the Orchestra. Entrance to Balcony is
behind row B.
NOTE: The seating configuration may change for different types of events. Always check the individual event seating chart when selecting your tickets.
Reserve your seats today by securing your tickets. Visit the Walter Kerr Theatre schedule to see all upcoming events.
To view the ticket and refund policies please visit the ticket information page.